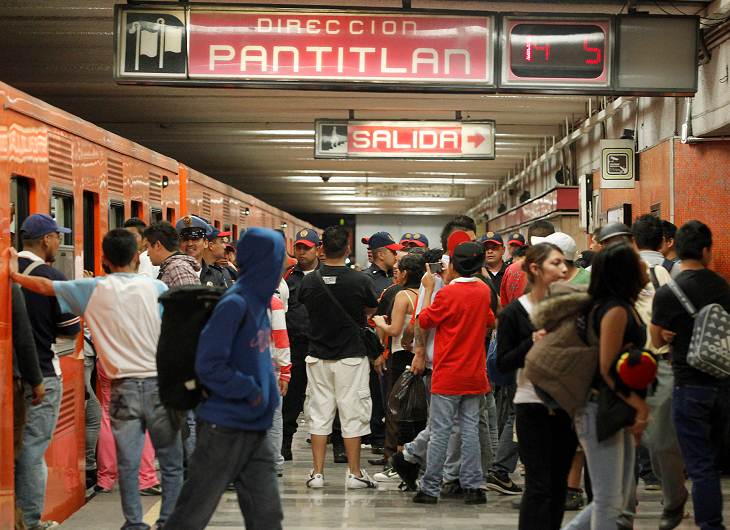 Mexico city is a relatively safe city, like any other big cities you need to avoid certain neighborhoods, be careful when visiting touristy areas and use your common sense, here are some of the scams you can face while visiting Mexico City.
Fake Mexican Crafts
Be careful with this, a lot of the merchandise sell here is Chinese, especially the one found in Teotihuacan, the pyramids. If they tell you that you are buying an antique piece probably is fake, also some of the crafts that you find in the markets are not handmade, they come from a factory, even if you see indigenous ladies selling them.
Switching bills scam
This is so annoying, you give them a 500 pesos bill and they´ll quickly change it into a 50 pesos bill, this happens everywhere, but especially when alcohol is involved like in Garibaldi the mariachi square, avoid La Malagueña and La Tequilera, they are the worst.  So when you pay don´t handle them the bills, count one by one out loud and do it slowly, in front of them, also is not a good idea to drink a lot.
Pickpockets in the metro
Especially in rush hours, you need to be extra careful, the blue line and the pink line are the most dangerous, so this is how it works, when you are getting in the train, some people will start pushing, this way you´ll take your hand out of your pockets and they´ll take your cell phone or wallet, so, try to avoid this lines during rush hours (8:00 -10:00 and 17:30 – 20:00) or be extra careful, don´t take your hands out of your pocket even if thet push you and always hold your phone and wallet. if you are a woman, hold your purse in front of you, or hug the purse to be extra safe.
Fake taxis and altered meters
Street taxis are not the safest way to travel, I always advise people to use Uber only, street taxis can overcharge you, alter their meters without you noticing it and sometimes they won´t even use their meters, they'll just tell you a super expensive price when they drop you off. Also, some taxis are fake taxis, it doesn't have anything to do with color, official taxis can be pink and white but also golden and red, so, don´t let the color fools you, fake taxis usually use the official colors, they hold a license that looks real, and they look normal, its dangerous because they can express kidnap you, overcharge you or mug you. Trust me, use Uber, it's easier, safer and believe it or not, cheaper.
Cellphone robbery 
Lots of tourists like to walk around Merced market and the historic district holding their phones in their hands and taking pics, please don´t. There are certain areas where you should not walk around holding your phone, and especially Merced market is one of them, it can be a simple robbery, a guy will just pass by and grab it, or they can threaten you with a knife, some other common scams are people offering cell phone accessories, and when you show them your phone they´ll grab it and run away, this happens around Eje Central street at the historic district.
Overcharges in restaurants
This is very common, check your bill when the waiter brings it to you, you might find extra drinks and food you never order,  this happens a lot when you travel in groups, so keep track of whatever you eat and drink.
If you want to explore the city like a local, check out my tours, for tour haters I'm a Mexican travel fixer, food blogger, and travel writer, born and raised in Mexico City,  you can check my tours here:
http://eatlikealocal.com.mx/food-safaris/
0