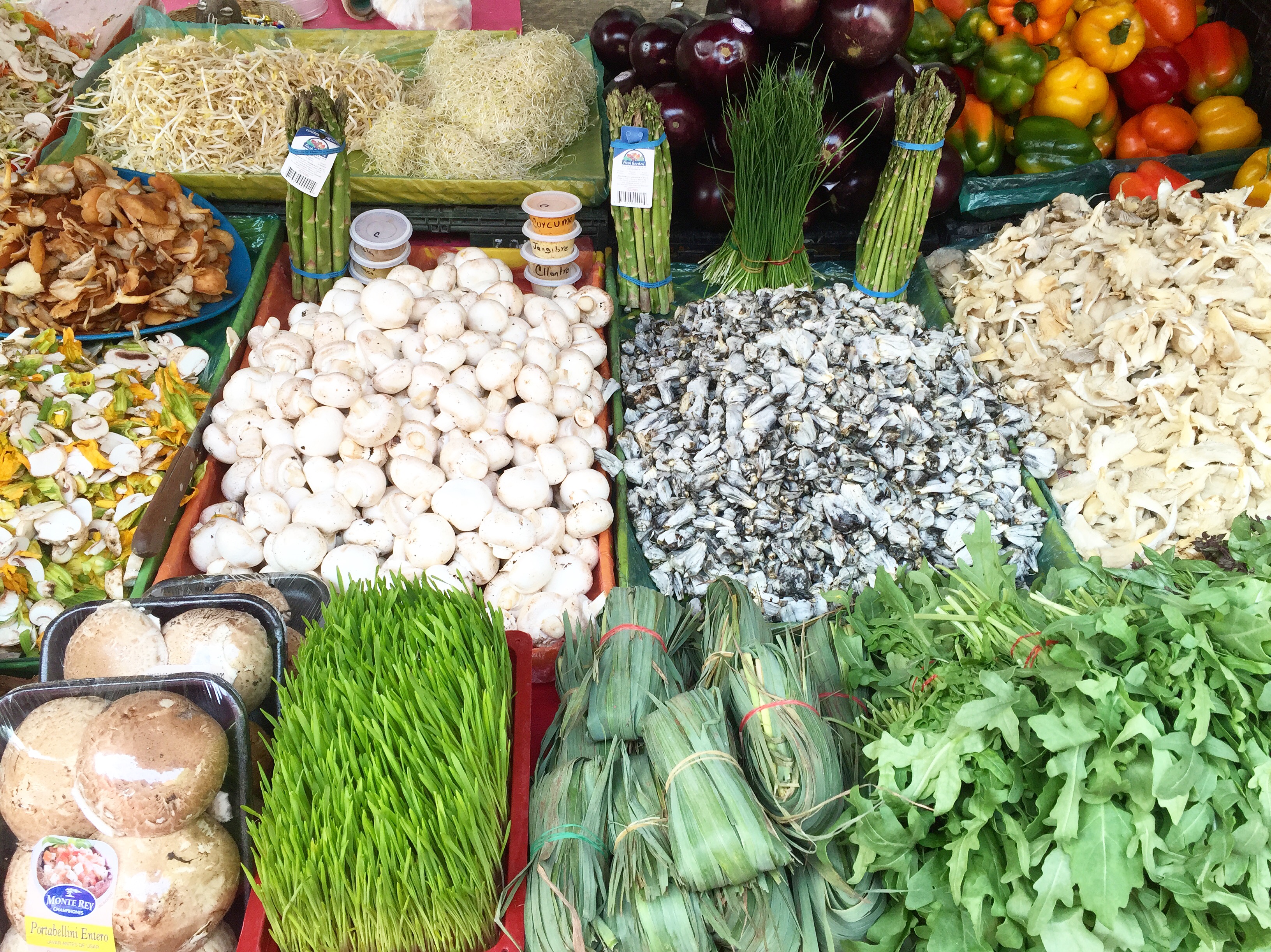 I have seen lots of people talking about this market on Trip Advisor, every time i read a 5 star review i cringe. There is something about this place that makes me sick, yes, you will find exotic ingredients, beautiful fruits, insects, veggies, sea food and also angry abusive vendors.
They are so used to tourism that they become awful persons charging 50% more, asking for money if you want to take a picture and being rude if you happen to just ask and not buy, this is just one part of the problem, the other part is that this has become a tourist trap, i will never buy my goods here, and, sorry to tell you but this not represents the real spirit of a Mexican market.
Markets are joyful places, with happy vendors whom give you free samples of fruit and offer a "pilon" that means a little extra, if you buy a kilo of avocados you can except for a little avocado as a pilón, San Juan is not like that, there is not happiness in there. And really, if you want to eat pecorino cheese at a Mexican Market you should get your priorities straight.
So in conclusion,  if you are a traveler and want to experience the local life, you should know that the only persons that should visit this place are the ones who are wiling to be overcharged, want to eat fancy and expensive cheeses with a baguette bread and not enjoy the colorful and magical atmosphere of a not touristy Mexican market.
Where you should go instead?
Merced Market
Condesa street market (every Tuesday from 10:00 to 4:00) Pachuca and Juan de la Barrera street, Condesa
Jamaica Market
Every neighborhood has a "Mi Mercado" if you see this sign check it out, you will experience the real deal.
What should you do at the market?
Have breakfast there, find the quesadilla stall and ask for a "flor de calabaza con queso" zucchini flower with fresh cheese, and a "Tinga de pollo con queso" – shredded chicken cooked with onions and tomato sauce and cheese. Pair your quesadillas with "aguas frescas" find the fruit water stall and go nuts with all the options, coconut and pecans, hibiscus flower, watermelon, mango. Just amazing
Buy some fruits, specially if you are staying at an Airbnb apartment, here you will fin the freshest, cheapest and more delicious fruits ever, you can also buy fresh cheese, and other goods like nuts and hand made tortillas
If you are a brave person  and you are visiting a street market, ask for the mixiote taco stall,  and have this amazing taco with red onions, coriander and pineapple, you wont regret.
0