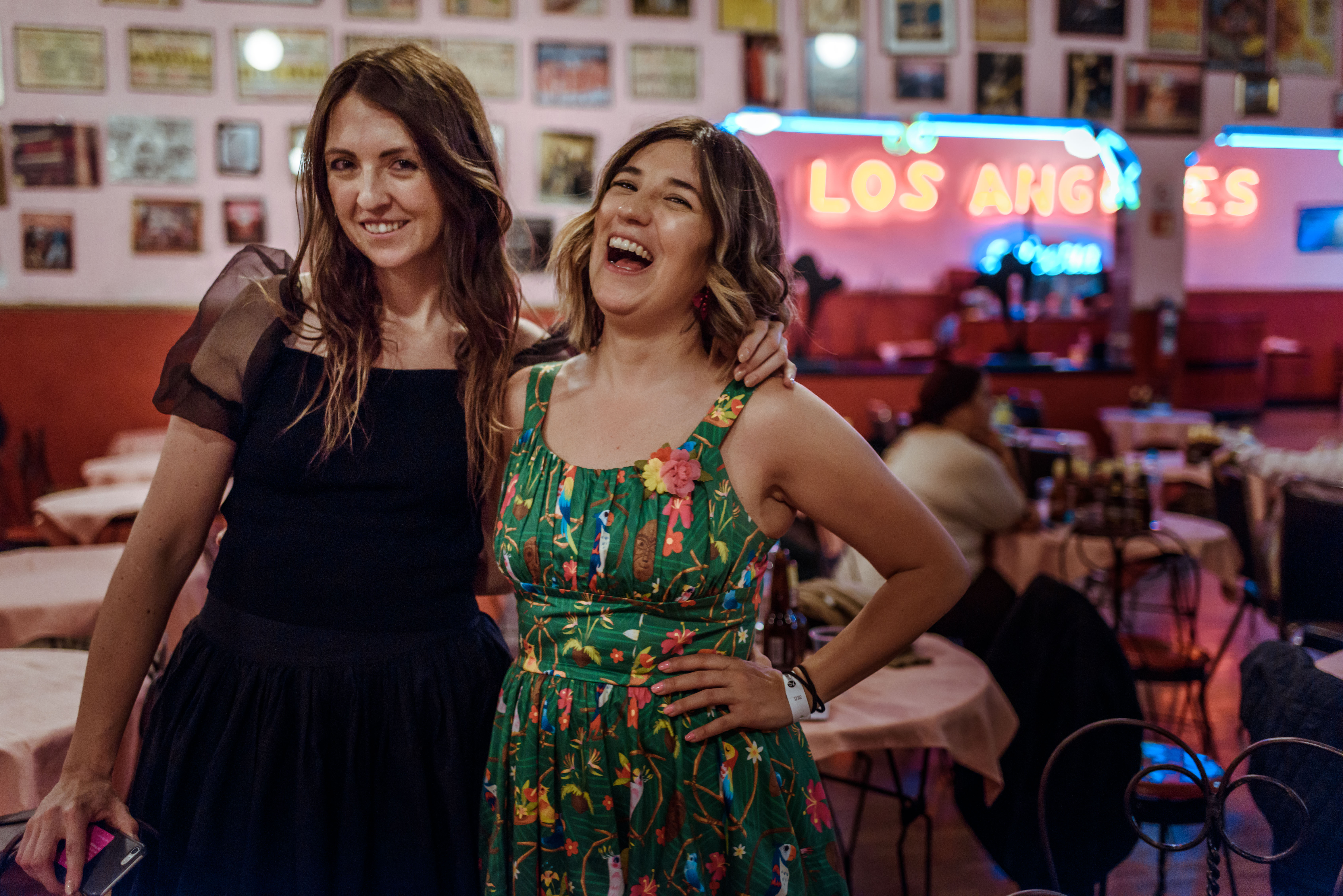 From 2015 – 2017 I was in a series of abusive relationships, sadly the last one of my boyfriends was the most violent of all and I literally had to run away from our shared apartment to save my life. I saw the sings before, but I decided to ignore them, mainly because Eat Like a Local was starting and I had no savings, not a lot of clients and no place to go. I ignored the red flags until it was impossible and with Andrea and Lorenza´s help (both guides at the company now) I packed my stuff in 45 minutes and ran away straight to the Police office.
It is really hard to live like that, I had to hide for months because the threats were scary. I had no money for lawyers to defend myself and the most important of all : I was too embarrassed to admit I was victim of domestic violence. After several months of professional therapy I overcame the fear and shame and I decided to make a change in my company´s purpose.
This experience made me realize I stayed there mainly because I had no money and I could´t afford to leave. I decided that if ELAL needed to grow it was going to be only for women and I was going to give them the best wages ever. Financial independence is vital when you need to run away from any bad situation as a women. And we indeed grew and now we have an amazing team of talented women. They don´t need to run away from their relationships now, but you never know, even the most powerful, independent women struggle and we all have our challenges.
I truly believe that as a woman in a powerful position is my responsibility to create safer and better workspaces for other women and the good wages are only a tiny part , safer workspaces also mean a job where you can express yourself, where you can grow and build a stronger self esteem, where you can constantly learn and improve your skills and where you feel happy and appreciated.
As business owners we can create a better world by giving our team a better life, a happy life, a life that everybody deserves. So I´m trying to create a better world for other women, because I know how it feels, it´s something that personally matters to me. I think that every company has their reasons or purpose and mine is to create a world where no other women has to experience what I went through, where we can be happy, powerful, free, where we can flourish and be the fearless happy humans we are meant to be. 
0