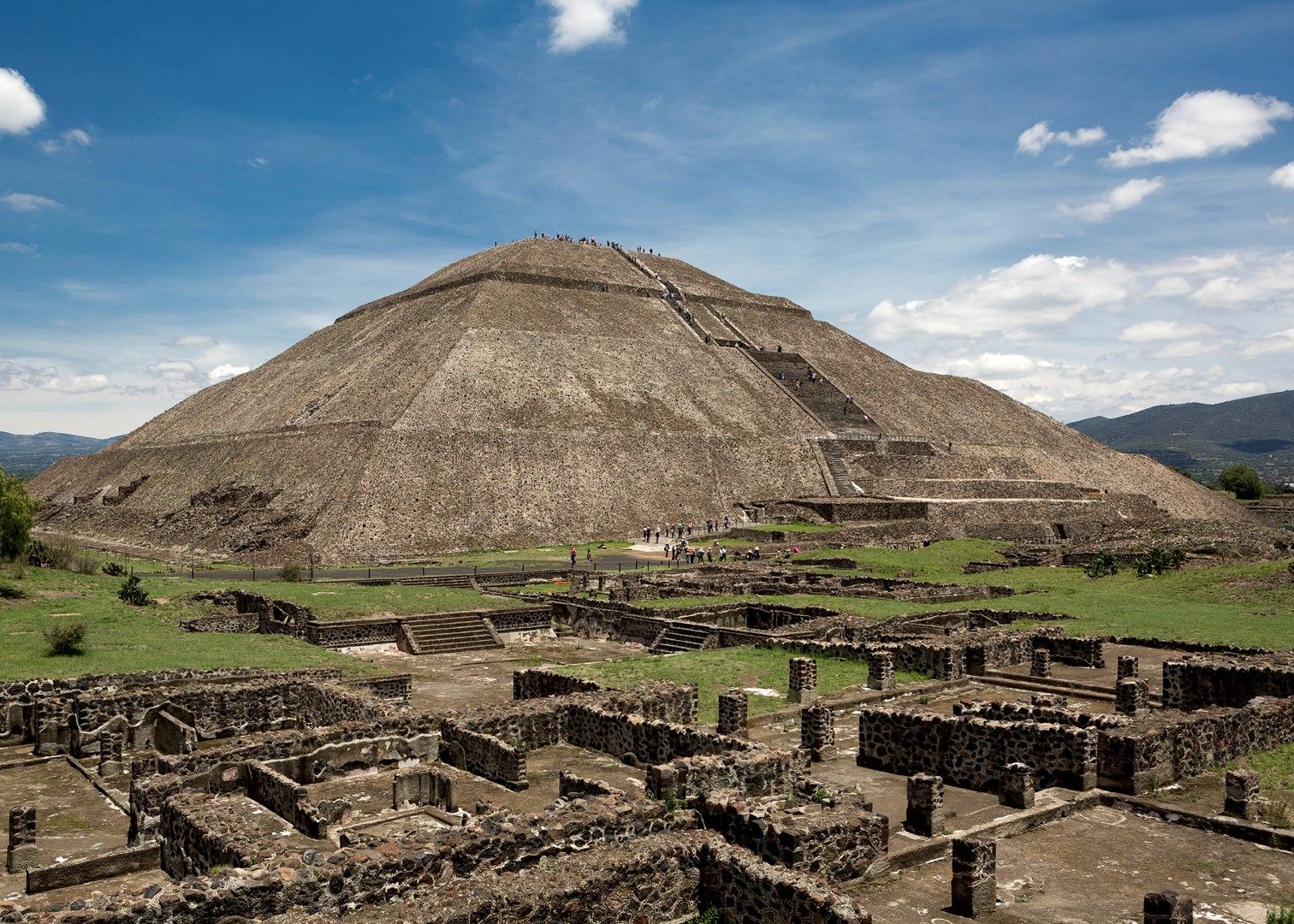 Mondays can be difficult, most museums and attractions are closed, some of the cool restaurants will be closed to even Chapultepec forest remain closed this day. But, this city still can offer you some options.
Museo Soumaya
This is one of the most photographed museums of the city, i know that you are not visiting Mexico to see Picasso, Rubens, Dalí, El Greco, Van Gogh, Manet or Mattise paintings, but is a great option for a Monday.
Opening hours: 10:30 – 18:30
Address: Blvd. Cervantes Saavedra esq. Presa Falcón, Ampliación Granada, Ciudad de México
MUCHO – Chocolate Museum
This is a great place for chocolate lovers, learn the history of cacao and have a delicious afternoon at the restaurant, you can also shop all kinds of chocolates with mole, pink peppercorn or hoja santa, sometimes they have Pringles covered with chocolate YUM!
Opening Hours: 11:00 – 17:00
Address: Milán 45, Cuauhtémoc, Juárez,  Ciudad de México
Teotihuacán Pyramids
This is a great option for a Monday, spend you day visiting this archeological site, climb the pyramids and meditate at the top of this  this energetic center.  They also have some great museums
Opening: hours 9:00 – 17:00
Address: Ecatepec Pirámides Km. 22 600, 55800 San Juan Teotihuacán de Arista, Méx.
Basílica de Guadalupe
This is the most visited religious center in Latin América, wander around and learn the history or this beloved virgen.
Opening hours: 6:00 – 21:00
Address:Plaza de las Américas 1, Villa de Guadalupe, Villa Gustavo A. Madero, 07050 Ciudad de México, CDMX
Palacio Nacional Murals
If you love Diego Rivera this is a great plan, this place is covered with Rivera´s murals and its free. Then you can wander around the Cathedral and Zocalo square.
SEP Murals
This place is not well known but is amazing, here you can see more Diego Rivera´s murals, just bring an ID and you will get to access for free to this wonderful building (the secretary of education)
Opening hours: 9:00 – 17:00
Address: Argentina 28, Centro, Ciudad de México
Ciudadela Market
This is the best place for shopping art crafts, from the typical shirts with Mexico´s city name on it, to gorgeous textiles, tequila shots, Mexican toys, and clothes.
Opening hours: 9:00 – 19:00
Address: Av Balderas s/n, Cuauhtémoc, Centro, 06040 Ciudad de México, CDMX
0